Alexander Alich BA, BSc, Doctoral Research Student
Celebrating 30 Years in Practice!
Flemmingstraße 8
12163 Berlin (Steglitz)
Germany
Near (U9) Schlossstraße & (S1) Rathaus-Steglitz
Map / Directions
Tel: +49 (30) 79 74 56 53
Email
English & Deutsch
---
We are open!
I am now taking new clients again both for in-person, telephone or Zoom meetings.
Our hygiene plan has been updated in accordance with the current public health advice. We are running a HEPA 99,95 air filter in the rooms, regularly airing all rooms, and sitting at the appropriate distance. Masks will be worn at all times.
Best wishes,
Alexander
---
Integrative Medicine focus:
Trauma
Daily life skills for Highly Sensitive Persons
Care for Heart and Cancer Patients (under your doctor's supervision)
LBGTQ+ issues
---
Shamanism & Spiritual Practice:
Supervision for Lay and Professional Shamanic Practitioners
Guidance for Beginning and Long-Term Spiritual Practice
Guidance after "Shaman Experience" Events
Counseling for Spiritual Emergence Experiences
---
Native American Medicine:
Healing for Spirit Loss and Imbalances
Narrative Healing (Healing through Storytelling)
Ritual, Blessing, and Purification work
Clearing and Blessing for Places (homes, flats, gardens, and businesses)
---
Research focus in shamanism:
Patient Safety and Risk
Professionalism
Ethical Practice
Legal Aspects of Shamanic Practice
---
Links & Articles:
Research at the University of Birmingham, UK
English Articles
Deutsche Artikel
Professional Publications
Research Gate Profile
Linkedin Profile
Twitter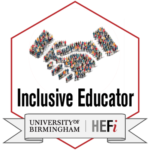 ---
Last updated: 01 March 2021