Alexander Alich BA, BSc, PG Cert., Doctoral Research Student
Celebrating 31 Years in Practice!
Flemmingstraße 8
12163 Berlin (Steglitz)
Germany
Near (U9) Schlossstraße & (S1) Rathaus-Steglitz
Map / Directions
Tel: +49 (30) 79 74 56 53
Email
English & Deutsch
---
We are open!
As of 01 March 2022, I will be taking a limited number of new clients for in-person, telephone, or Zoom meetings. I have also reinstated my waiting list.
In the Practice, our hygiene plan has been updated in accordance with the current RKI/CDC public health advice. We are running a HEPA 99,95 air filter, regularly airing all rooms, and sitting at the appropriate distance.
Best wishes,
Alexander
---
Shamanism & Spiritual Practice:
Supervision and Support for Lay and Professional Shamanic Practitioners
Guidance after Shamanic Quests, Events, Workshops & Emergence Experiences
Mentoring, Skills and Support for Neurodiversity / Neurodivergent Clients
Spiritual Care for Long-COVID (under your medical practitioner's supervision)
---
Native American Medicine:
Healing for Spirit Loss and Imbalances
Trauma specialty since 1991
Narrative Healing (Healing through Storytelling)
Ritual, Blessing, and Purification work
Clearing and Blessing for Places (homes, flats, gardens, and businesses)
Rituals for Transitions
---
Research in shamanism:
Patient Safety and Risk
Professionalism
Ethical Practice
Legal Aspects of Shamanic Practice
Current Research: Through the University of Birmingham, UK, I am conducting an online survey for shamanic practitioners, and people who have participated in shamanic healings, treatments, or ceremonies. If you would like to fill out the survey, you can find it here
---
Profiles & Publications:
Research at the University of Birmingham, UK
English Articles
Deutsche Artikel
Professional Publications
Research Gate Profile
Linkedin Profile
Twitter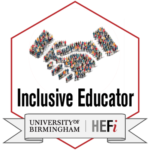 ---
Last updated: 03 May 2022